Editor's Note:  USA Dance Members Julie Wilson and Callie Maginnis have again translated the world's current fashion trends into ballroom creations for our USA Dancers!  Are you considering a new dress for your next competition?  Find out what is unique or eye-catching this season.     
Happy Trends!
Here are three happy trends to enliven your summer dance dress wardrobes. First a sumptuous color palette of watermelon-hued flamingo-pink and parakeet-green. Second, we have our radiant summer black; timeless and glittering, this trend takes its whimsical inspiration from festival styles to put a free-spirited flair on a classic staple. And finally, we end with a hint of magic: the pixie dust trend is just as sparkly and effervescent as you dreamed it would be, with lovely lilacs and petal pinks you'll want to fly away in. Enjoy!
Trend One: Watermelon Sugar
For his summer couture collection, French fashion designer Alexis Mabille dreamed up a capsule of sumptuous gowns in every color of the rainbow. But two particular palettes—positioned right next to each other in his models' lineup—stood out for their zesty, joyous energy: a juicy fuchsia and a vibrant viridian, the colors of a ripe watermelon piled on picnic blankets across the world, a sartorial symbol of good times, clear skies, and joie de vivre, with a hint of al fresco.
Off the runway and into the streets, Canadian-American actress Sandra Oh made a splash in her juicy peony-and-fern Prabal Gurung gown. Shiny berry heels poking beneath the velvety green skirt added a stylish, fruity touch. And equally vibrant, actress Kiernan Shipka sported an entirely sequined "mini" with an ombré effect. For the finale, seafoam sparkles faded into a bright tango mango hue.
For your dance dresses this season, look for gowns in any style or silhouette you so desire and add a watermelon-sugar splash with flattering shades of emerald or carnation—or both!
Trend Two: Festival Summer Black
Inspired by the decadent architecture and fashions of the Rococo period and the performances of harlequins past, the latest Armani Privé haute couture capsule featured a whopping 77 slinky looks all in various shades of minty green, perky pink, effervescent teal, and royal lavender—trimmed and accented with a rich, gorgeous black, often complimented and animated by glittering embroidery that seemed to whisper to the audience: make no mistake, this collection is a celebration.
On the Italian red carpets, Spanish actress Penelope Cruz took an excitable black trend for a whirl in a modernized monochrome polka dot number with a hemline that skimmed her shoulders like a sundress. A bright red floral hairpiece, looking like a bouquet of roses, enlivened her Dolce & Gabbana look. And at a different event across the world in Japan, British actress Millie Bobby Brown radiated positivity in a deep charcoal Moschino "mini" decorated with colorful, floral decals shimmering along the front.
How does this translate? Take this versatile trend for a spin on the dance floor by looking out for ballroom dresses that juxtapose a classic black with a bright wink of color. And of course, any amount of glitter and embellishments will only add to the romantic vibrancy of this contemporary spin on the timeless black.
Trend Three: Pixie Dust
Oh, this trend is just lovely for summer, though truthfully it will carry you (on a pixie dust-fueled flight!) through this season and beyond. It's a sophisticated, ever-so-slightly restrained "take" on the classic pastel colorway, just now with a little more shimmer that will subtly change the color—like magic—as you twist and twirl. This trend takes its inspiration from avant-garde luxury fashion house Viktor & Rolf's summer couture collection, which featured princess-cut gowns with fitted bodices and sweeping, romantic taffeta skirts in springy shades from daisy yellow to quiet cornflower. Simple enough, yes? But then, the innovative design house exceeded expectations, spinning the gowns around as if a hidden fashion fairy waved her wand from somewhere above the flashing lights and cameras. Just magical.
In the pages of real life, American actress Lea Michele struck a regal, flirty, princess-worthy note in an iridescent periwinkle vintage Thierry Mugler gown. And American-British actress Sienna Miller truly looked like she could do a twirl and take flight in her glittering Fendi Couture slip, paired with a petal-pink train flowing like a pair of flittering wings behind her.
This trend translates effortlessly into the wide world of ballroom dresses. Look for gowns in any light hue of your favorite color (think: sage, violet, melon, or rose) with sparkles and sequins embroidered and splashed onto the silhouettes — like a little pixie dust!  Although, of course, your talents and love for dancing come from magic that's entirely your own.
Do you have a knack for fashion?  Why don't you share your views with the readers of American Dancer?  There is so much for us all to learn.  Send your ideas, stories, and commentary to:  americandancer@usadance.org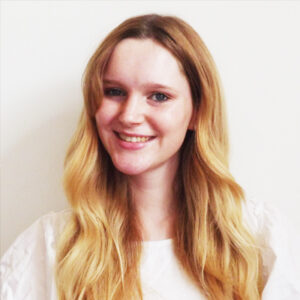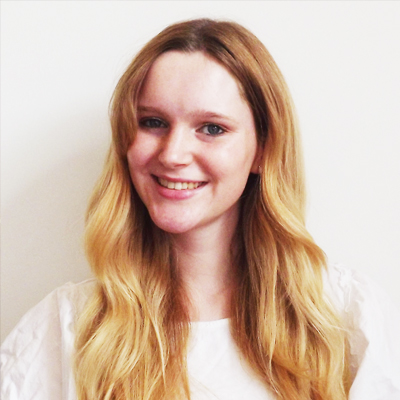 About the Writer: Callie Maginnis is a graduate of Virginia Commonwealth University with a double major in Fashion Design and English. She is the dress manager at Encore Ballroom Couture and loves the sparkle and shine of the ballroom dance industry!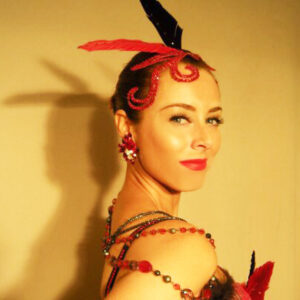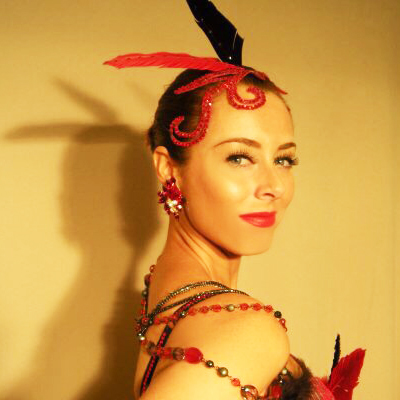 About the Creative Director: Julie Michelle Wilson is the owner of Encore Ballroom Couture, the leading consignment and rental dress company in the ballroom dance industry. She has been a professional dancer for almost 20 years.  She enjoys creative expression on and off the dance floor!