Editor's Note:  USA Dance Members Julie Wilson and Callie Maginnis, with Abigail Bruggeman, have again translated the world's current fashion trends into ballroom creations for our USA Dancers!  Are you considering a new dress for your next competition?  Find out what is unique or eye-catching this season.     
Rise and shine sleeping beauties the theme for the 2024 Met Gala has been announced and it's sure to awaken our senses…
On November 10th, the Met Gala announced their 2024 theme: "Sleeping Beauties: Reawakening Fashion", which aims to revive fashion pieces from 400 years of history through immersive experiences and artificial intelligence.
The focus of this year's theme is to celebrate and honor pieces that are too delicate to be worn again. While the dress code is yet to be revealed, we predict that it will be intricate, delicate, and elemental.
Don't hit snooze just yet, here are some Ballroom gown ideas for staying on theme…
An original silk satin ball gown by Charles Frederick Worth, featuring a delicate sun motif, inspired the 2024 theme. With citrine crystals radiating like sun rays, this gown, originally worn by Dancing With The Stars' Karina Smirnoff, perfectly imitates this exemplar concept by combining both elemental and delicate design.
Christian Dior's Junon is among the most coveted of his designs. The intricate craftsmanship of the skirt showcases Dior's attention to detail, capturing the ethereal beauty of peacock feathers in a truly mesmerizing way.
Viva La Peacock, a Designs by Lazarri Rhythm Latin Dress, pays homage to the magnificent Junon gown. The inside of the skirt is lined with dozens of peacock plumes creating a beautiful surprise as you twirl across the dancefloor.
Here are a few more dresses with delicate designs that may deceive you, but don't worry these "Sleeping Beauties" will hold up with every leap, Waltz, and twirl.
Do you have a knack for fashion?  Why don't you share your views with the readers of American Dancer?  There is so much for us all to learn.  Send your ideas, stories, and commentary to:  americandancer@usadance.org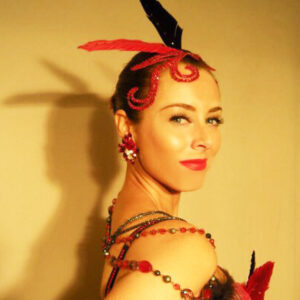 About the Creative Director:
Julie Michelle Wilson is the owner of Encore Ballroom Couture, the leading consignment and rental dress company in the ballroom dance industry. She has been a professional dancer for almost 20 years.  She enjoys creative expression on and off the dance floor!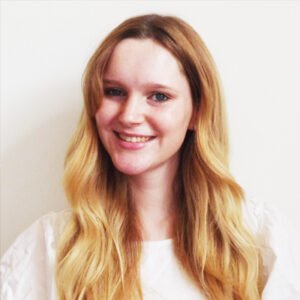 About the Writer:
Callie Maginnis is a graduate of Virginia Commonwealth University with a double major in Fashion Design and English. She is the dress manager at Encore Ballroom Couture and loves the sparkle and shine of the ballroom dance industry!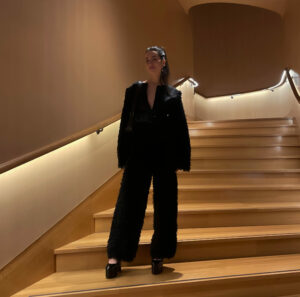 About the Author:
Abigail Bruggeman, a senior at Marymount University, is pursuing a degree in Fashion Merchandising and Public Relations. With a keen eye for aesthetics and a deep love for fashion, she stays on top of latest trends and is able to translate the latest fashions into elegant ballroom attire.