Writer's Note: This arty season, dresses are sweet confections, runways are pools of sparkling water, and a sophisticated black, when it catches the light, shines any color from steely plum to midnight blue. Enjoy!
Birthday Cake
The inaugural look of the Giambattista Valli's Spring 2023 Couture show was pink. A marvelous, slightly dusty, undeniably floral, and even French pink. This dress was smothered in sumptuous layers of fabric, tiered and folded like an artisanal, towering cake. It was stunning. The dress made you want to reach into your purse and grab a fork. The decadence continued with rich gowns of verbena and periwinkle — frosting shades, as they are known. Pastels for the playful indulger.
Taking this joyful, sugary trend for a whirl, Lizzo turned heads in a tangerine gown decorated from head to toe in dimensional flowers that looked as if they were each delicately piped by a pastry chef. And Danielle Deadwyler attended a premier in a glossy Carolina Herrera number coated in ribbons of rose fondant.
Take this scrumptious trend for a spin by choosing Standard and Smooth gowns with generous ruches and soft, humming color palettes.  Consider tiered and folded layers on your next Latin or Rhythm dress.
Twilight
It's the color of cosmopolitan art savants, understated fashionistas, and effortless Parisiennes. It's classic and timeless — when in doubt, a monochrome black look is sophisticated and chic, bold and subtle all at once. The spring twist on the trend adds a hint of intrigue; as seen in Dior's recent couture collection, a deceptively simple color palette draws the eye to the details: the artful cutouts, a shimmery embroidery along the hem, or a dramatic neckline. When twilight catches the light, it tricks the eye — like a hummingbird's feathers — sometimes emerald green, juicy plum, or midnight blue. And when you blink and look again, you're back to velvety, luxurious, black.
Amanda Gorman, for example, positively glowed in her intricate onyx Prada dress that struck the perfect balance between princess and sartorial Gothic. And Michelle Yeoh similarly dazzled in a glitzy cobalt Armani shift that exemplified a starry night.
This trend translates gorgeously into dance dresses of all styles. Look for costumes in dreamy hues of blackened sapphire and pair with all the glitter and glam your heart desires.
Water Lily Lovely
For her spring couture collection, designer Iris van Herpen — beloved for her innovative, sculptural designs — wanted a new kind of runway, way to showcase her collection that, too, embodies all the hope and rebirth of spring. Where better to look than water?
Yes, dear reader, water. The Dutch visionary showcased her swirling designs in the hydraulic element, capturing the movement and sheen of fabrics as models swayed and danced through water. While this trend is about look — buoyant shades of blue, breezy silhouettes — it's also about movement; the ease and romance with which a dress moves, making it a lovely trend for the graceful dancers among us.
Out of the pools and onto the red carpet, Margot Robbie glistened in a satiny, lightly cerulean Versace slip with lace unfurling like wildflowers along the hem. And Yara Shahidi, in a more flower-forward approach to this trend, donned a Brandon Maxwell mini studded with floral decals, floating like water lilies.
For your dance dresses, look for pieces that evoke the flora, whether through petal-like sequins or floral embroidery. For a slyer nod to this trend, try a dress in water lily hues, perhaps a blush pink, cloudy white, or leafy jade green.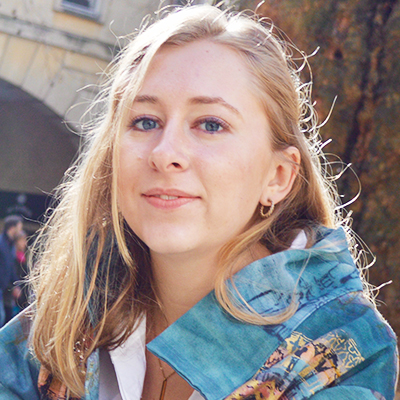 About the Writer: Emma Francois is a graduate of Georgetown University, with a degree in English and a minor in art history and studio art. She lives for following the sartorial world and loves analyzing the fashion industry through every lens, be it economic or artistic. Emma has been writing Hairpins to Hemlines for Encore Ballroom Couture since 2015.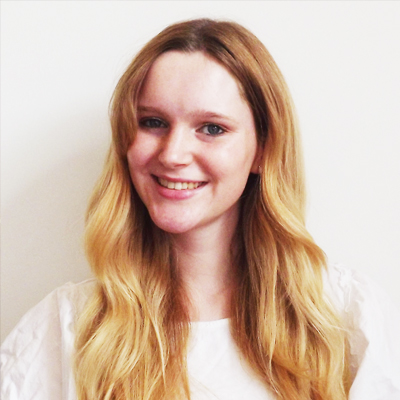 About the Illustrator and Editor: Callie Maginnis is a graduate of Virginia Commonwealth University with a double major in Fashion Design and English. She is the dress manager at Encore Ballroom Couture and loves the sparkle and shine of the ballroom dance industry!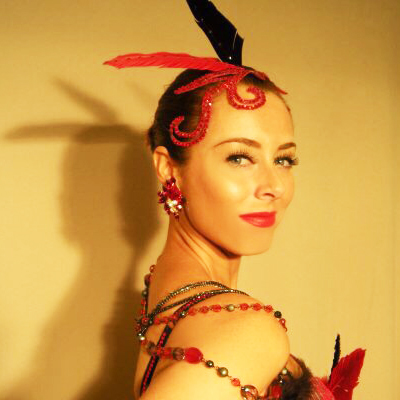 About the Creative Director: Julie Michelle Wilson is the owner of Encore Ballroom Couture, the leading consignment and rental dress company in the ballroom dance industry. She has been a professional dancer for almost 20 years.  She enjoys creative expression on and off the dance floor!